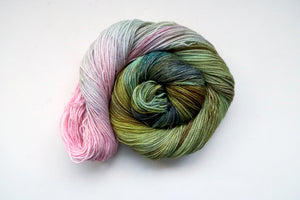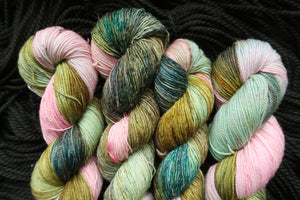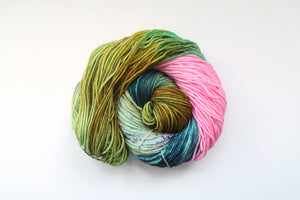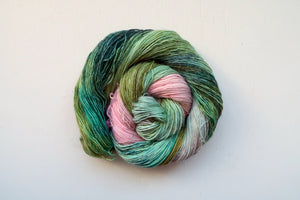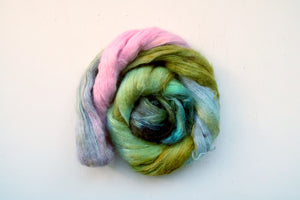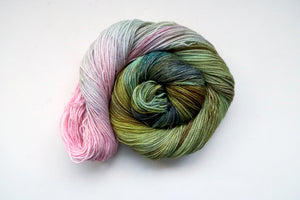 Medusa
Medusa is another special delight from the Greek Mythology collection. A perfect match with Pegasus, Medusa displays a beautiful arrays of baby mint green, mixed with grubby chartreuse and mustard, some baby pink and mauve, and deep teal and aqua speckles.
Scroll down to see more photos of this colour paired with others!
PRE-ORDER:
DELIVERY TIME:
Count a minimum of 3 weeks for NZ base (see the YARN BASE page on the website), while overseas base will take a minimum of 5 to 6 weeks due to awaiting for the delivery. Most yarn should be delivered during January. Please message me for any queries.
Packaging has now been upgraded! Fully tracked shipping for NZ using biodegradable packaging, and fully tracked AND AFFORDABLE shipping overseas using DHL services!
SKEIN/CAKE:
By default my yarn is delivered as a 100gr skein, but if you do not have the winder to help you cake it, it can be quite laborious. Choose to buy a caking service on the side to have me cake it for you so you can be ready to knit as soon as it arrives! Find the cake option under the Service tab.
LARGE ORDER DISCOUNTS:
In an effort or fairness to help those who need to purchase larger amount of yarn to knit garment of big size, I have therefore created several discounts. These discounts have been designed to facilitate an issue that larger folks are facing, please only use it if this description fits you. Head to the SWEATER QUANTITY ORDER to find the discount codes.
RETURNS:
If you are not happy with your product, please contact me to let me know. Depending on the issue, you may be able to be issued a full refund if you contact me under 2 weeks of receiving the items, and ship it back to me in it's original packaging, undamaged.
Don't hesitate to email me any question :)